Irresistible diversity: With amore in your heart and an ÖBB Sparschiene ticket in your pocket, you can discover all of Italy in comfort, without breaking the bank. Travel back in time in the Eternal City of Rome, fall in love again in Venice, and then come back to your senses in the cool waters of Lake Garda. And we can't overlook cities like Florence, Milan, Trieste and Bolzano, which attract visitors in their droves. Benvenuto!
Bologna, Florence & Rome
Don't forget the classics! Take the ÖBB Nightjet overnight to Bologna, Florence or Rome. Ideal for those who want to use the journey as a chance to relax and start the first day of each visit well rested. Typical of the regions of Emilia-Romagna and Tuscany are the authentic delicacies, gentle landscapes and immense cultural treasures.
Tip: You should take plenty of time to discover Italy's capital - nowhere else will you find so many sights packed so closely together.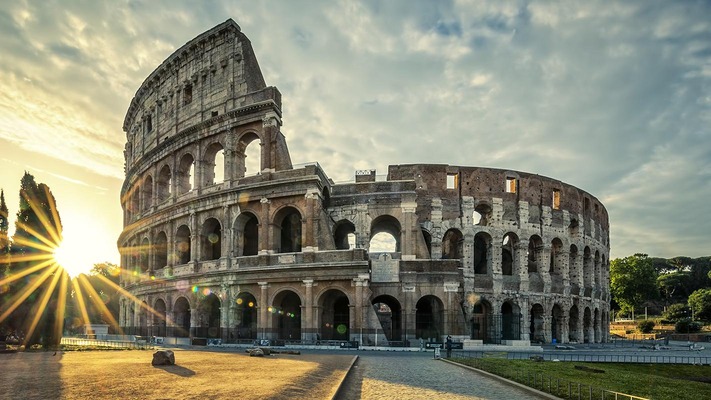 Venice
The Nightjet runs from Vienna and Salzburg to the heart of the legendary lagoon city every day, because Venice never goes out of fashion. After enjoying breakfast on board, you can dive into the hustle and bustle with a new lease of life. Take the gondola from highlight to highlight and enjoy the flair of the medieval alleyways with a gelato in hand. Time to visit the Grand Canal with its Renaissance and Gothic palaces. It's not to be missed!
Prefer to chase the sun? Even during the day, bus and train travel is flexible and stress-free:
twice daily with the ÖBB Railjet from Vienna via Leoben and Villach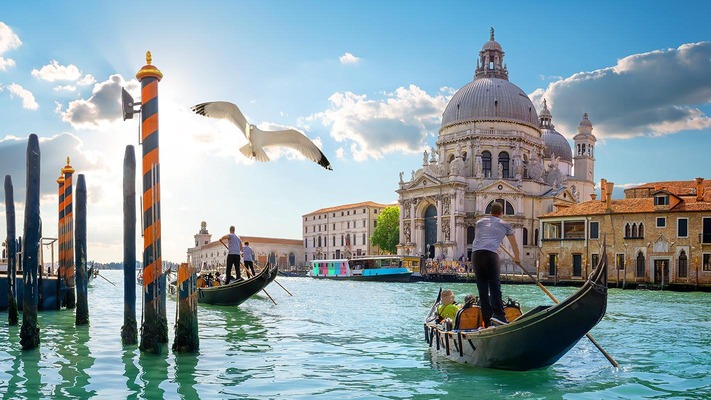 Verona, Lake Garda & Milan
Fancy visiting Lombardy, Veneto or the country's most casual lake? In Verona not only Romeo and Juliet fall into raptures, Milan fascinates visitors as a lively fashion city and Lake Garda is a source of lasting refreshment. The ÖBB Nightjet runs daily from Vienna, Leoben and Klagenfurt directly to the treasure troves of Italy. From the stations of Peschiera or Desenzano you can reach the southern shores of Lake Garda, nestled in a gentle hilly landscape where the sun shines eternal.
Prefer to travel during the day?
The DB-ÖBB Eurocity trains run 5 times daily from Munich via Kufstein and Innsbruck directly to Verona and Rovereto. From there, there are good bus connections to many lakeside resorts - for example to Riva del Garda and Malcesine.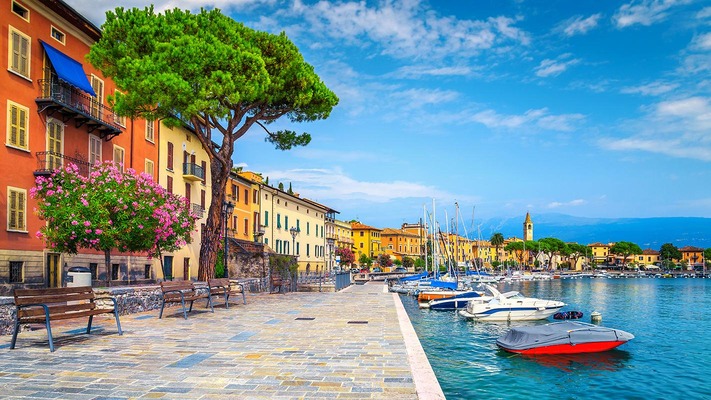 Genua & Cinque Terre
Situated between the Ligurian Sea and the Apennine Mountains, the lively port city of Genoa extends along the northern Italian Riviera. It is not only the maritime flair, but also the impressive architecture and the many authentic restaurants that combine to enchant guests. The port of La Spezia is also always worth a visit and at the same time an ideal starting point to go out and discover one of Italy's most popular destinations: the Cinque Terre national park on the Ligurian coast. Anyone who appreciates beautiful landscapes, colourfully painted houses, narrow alleys and breath-taking views of the sea is guaranteed to be enthralled.
This is how you can discover Liguria's passion:
Sweet dreams: The direct connection using the ÖBB Nightjet leaves Vienna, Salzburg or Munich and takes you to Genua and La Spezia.
And the next step: from La Spezia it is a simple matter to hop on the local branch line and continue on to the picturesque coastal villages of the Cinque Terre.

Bolzano
Breathtaking mountain massifs, fragrant orchards and endless vineyards await when you set off from Vienna to South Tyrol. From Innsbruck, the treasure trove of the Alps, it is only a short journey to Upper Italy. When you arrive in Bolzano, you'll find endless beauty just waiting to be discovered: contemporary architecture and urban vibes meet tradition and nature amidst landscapes full of contrasts.
All that diversity is worth a visit - and we'll gladly take care of that:
The daily direct connection with the ÖBB Railjet runs from Vienna via Salzburg and Innsbruck to Bolzano and back.
In addition, the DB-ÖBB-Eurocity runs from Innsbruck to Bolzano and back five times a day.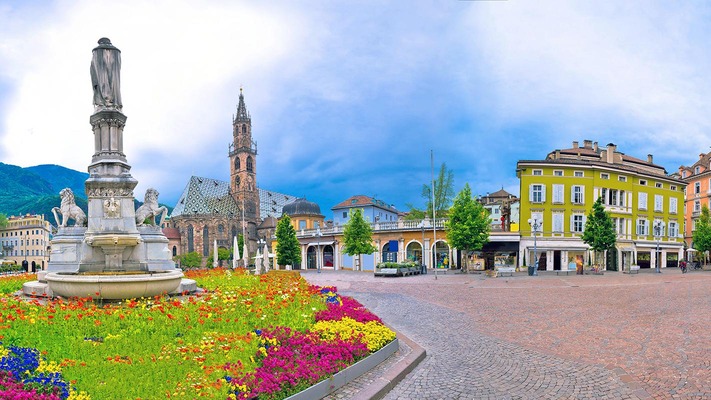 Trieste
This city has so much to offer, and is always accompanied by the sparkle of the sea. The Adriatic port city is not "typically" Italian, its architecture is often reminiscent of Austrian cities, and a hint of Slovenian creeps into the language. This multiculturalism can also be seen in the cuisine: It combines overseas influences with the original "dolce vita". Even the Habsburgs loved the flair of this city. A visit to Miramare Castle, surrounded by magnificent gardens, is a must.
There is a daily direct EC connection to Trieste from Vienna and Graz.
Alternatively, you can travel from Vienna via Salzburg and Venice to Udine in the heart of Friuli. You can stay there or take the regional train to Trieste.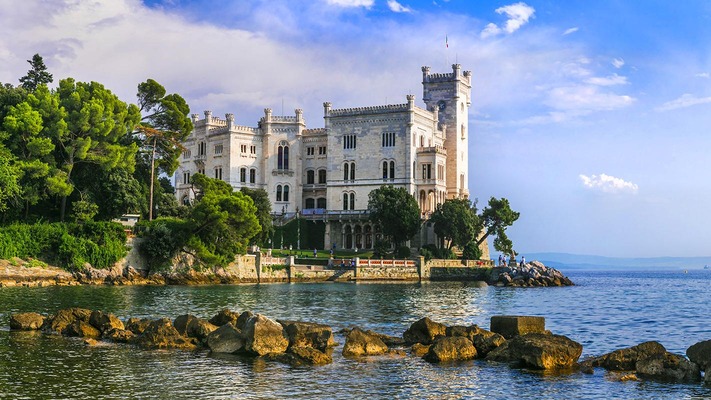 Save money with rail travel
Great experiences at a small price. When you choose ÖBB Sparschiene, you're choosing affordable, comfortable and environmentally friendly travel. Due to space being limited, we recommend booking well in advance of your journey, especially during peak periods.