We do everything we can to make train travel as convenient and stress-free as possible. But on busy days, demand can still exceed capacity. That's why we advise all passengers who want to make sure that they are travelling on their first-choice train to reserve a seat. We also recommend that you find out about current train capacity levels via Scotty or ÖBB Live before you travel.
Reserve your seat from € 3.-!
Tipp: ÖBB Reservierungsvorteil/ Reservierungsrabatt für Vorteilscard- und Klimaticket-Besitzer:innen
Sie besitzen eine gültige Vorteilscard und/oder ein Klimaticket Ö und möchten günstiger reservieren? Dann ist der ÖBB Reservierungsvorteil/ Reservierungsrabatt das Richtige für Sie! Damit erhalten Sie 3 Monate lang 50% Ermäßigung auf Ihre Sitzplatzreservierung.
How to make your seat reservation
You can do it when you book your ticket by ticking the reservation box under "Extras".
Or if you already have a ticket, enter the connection for which you want to reserve a seat (e.g. Vienna-Salzburg) in the query screen. From the options that appear, click on "Seat only (no ticket)" and select your desired train.
Or if you have already chosen your desired train and a price is shown, simply click on "More Services" under "Best Price" and select the "Ticket Already Exists" option. "Reservation" will show automatically as the only "Extras" box with a tick. You can put the reservation straight into your shopping basket by clicking on the red box in the top right of the page.
Tip: Seat reservation graphic
You can now choose your favourite Railjet seat for yourself using our seat selection graphic: just select your desired Railjet connection online or in the app, click on "Reservation", and then under "Reservation Details", you have the option "Go to seat selection".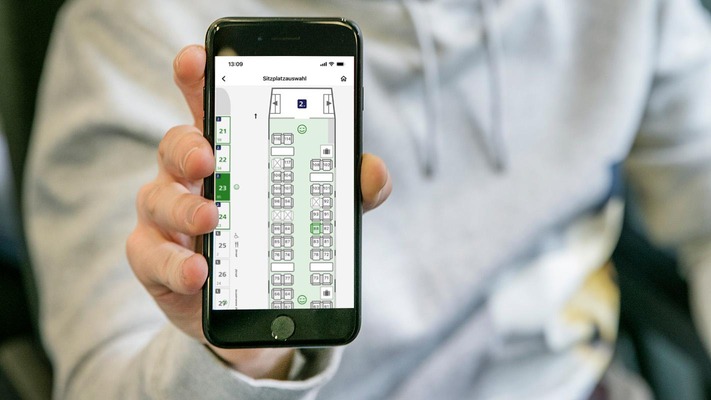 Seat selection graphic in the ÖBB App
General information
Your seat reservation booking is valid for the selected train on the selected day, along with your ticket for the respective train, class and reserved route.
Your seat reservation ticket gives you the right to occupy the seat indicated on it. This right is forfeited if you do not occupy your seat within 15 minutes after the train has departed from the specified station. If you do not claim your seat, the amount paid for it is also forfeited.